Isla's run of success continued at the end of June, with Best In Show at the English Setter Association. Thank you to Chris Bird for the use of this BIS photo of Isla.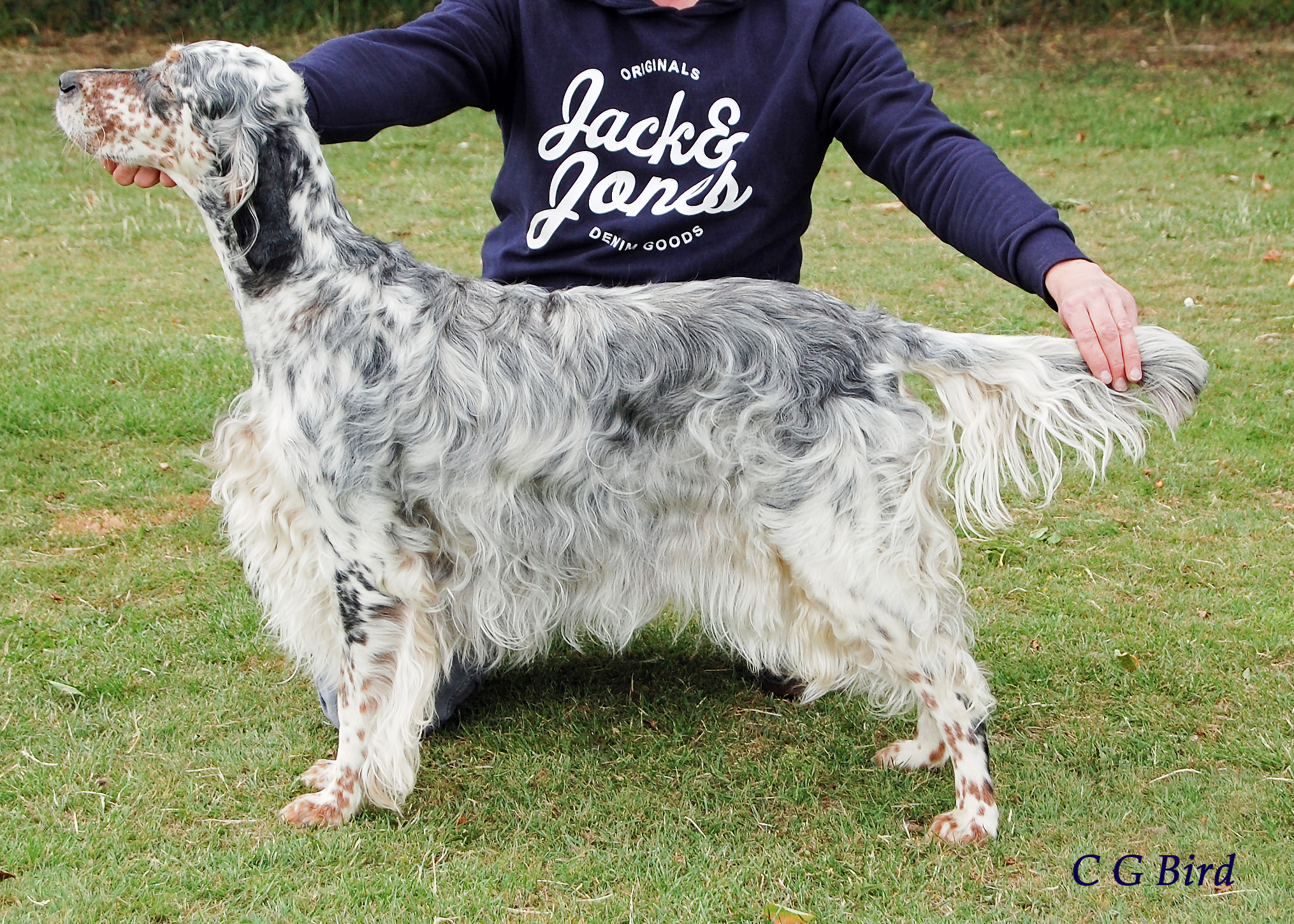 Her next show, Windsor, she was second in a strong limit class. On to East Of England, nicre to have a close show. She pulls out all the stops and wins Mid Limit, and then her crowning CC!! We are delighted.
Photo the Bitch Line up.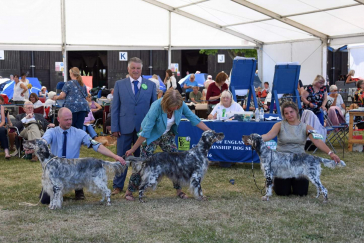 At Northern English Setter Champ Show, a warm day and Isla had a travelling companion, as Priya, owned jointly with Chrtistine Normansell made her UK Debut. A good day with Isla taking the Limit class and the resCC and Priya winning Open, which gives her, her studbook number.