Puppies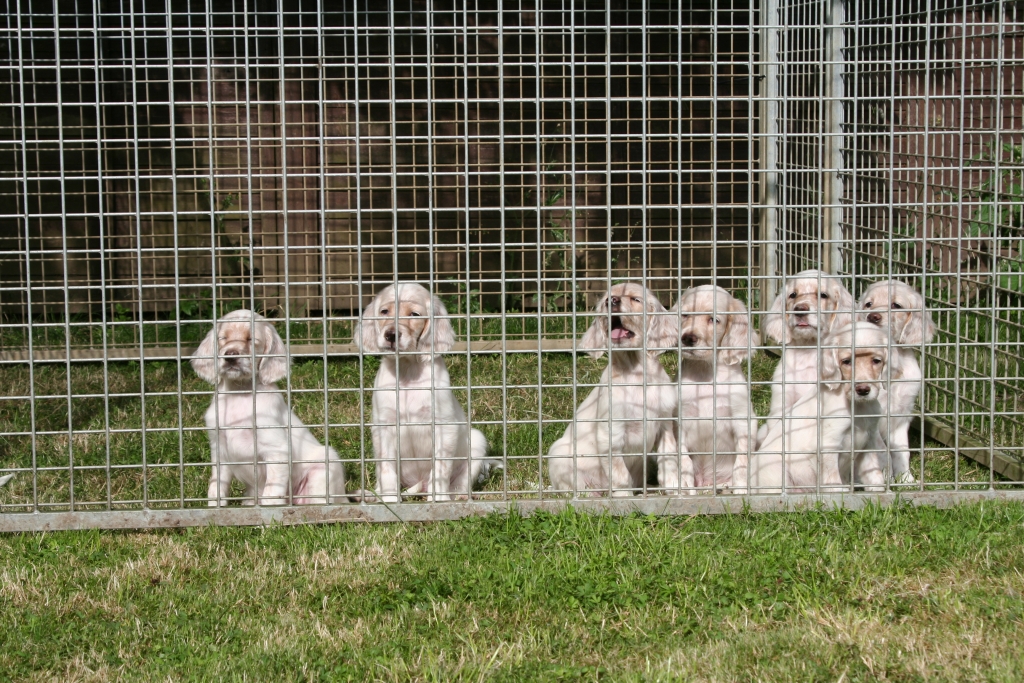 How we rear our puppies
A lot of time and thought goes into the breeding of our puppies. We only have a litter when we want to keep something, on average once every eighteen months.
All our breeding stock is Hip-scored, BAER hearing tested.
If you decide you want to own one of our puppies, you can expect to be asked questions as to your suitability of owning the breed. We do the very best for our puppies and want them to have the best life possible. If we are not happy, we have, and will decline to sell puppies to people.
All new owners are required to sign a contract, confirming their intentions to look after the puppy, and in the event that circumstances change we will have the dog returned to us.
We aim to breed sound, healthy happy dogs that are good examples of their Breed.
Our puppies are born and raised in the house, just off the kitchen so that they get used to the noises of a busy household.
All puppies are raised on a good quality, traditional diet used by generations of breeders. If the weather permits they have space outside to play and get acclimatised to the outside world.
Before puppies leave us they will have been checked over by the vet, been wormed and insured, and hearing tested. All puppies leave with enough food for several days so they can settle into their new home without a change in diet.
As much advice and support as new owners want is available for the life-time of the puppy.