A long time since the last update. Gabby was shown a few times for the rest of 2015 and was always in the first three at all shows.
We have had a quiet, and sad start to 2016.We have been busy setting up our veg beds and gaining some sheep. We acquired to yearling Herdwick ewes - Hannah and Harriet, and two day old orphan lambs. All have settled well and the lambs are doing very well.
Lily and Lola the day they came home, and now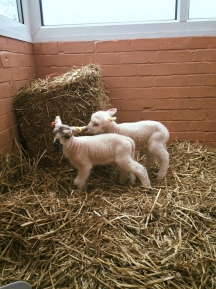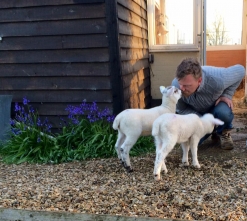 the Herdwicks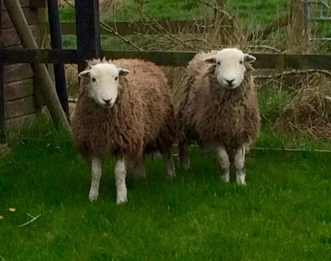 On the dog front, we suddenly, and very sadly lost Phoebe in February due to bone cancer. the prognosis and onset had been so fast. She leaves us Flora from her last litter who is such a sweetie.
Honey, an Amy daughter went to her first show at 2 years old and was 1st in Graduate and English Setter society of scotland. She has come to stay for a while to be shown and learn to be a lady!
We have also been very lucky to have Maddie join us again for a while from sweden. Heartfelt thanks to Peter and Pernilla for allowing her to come home for a while. Maddie is now in whelp and are looking forward to the arrival of her babies.